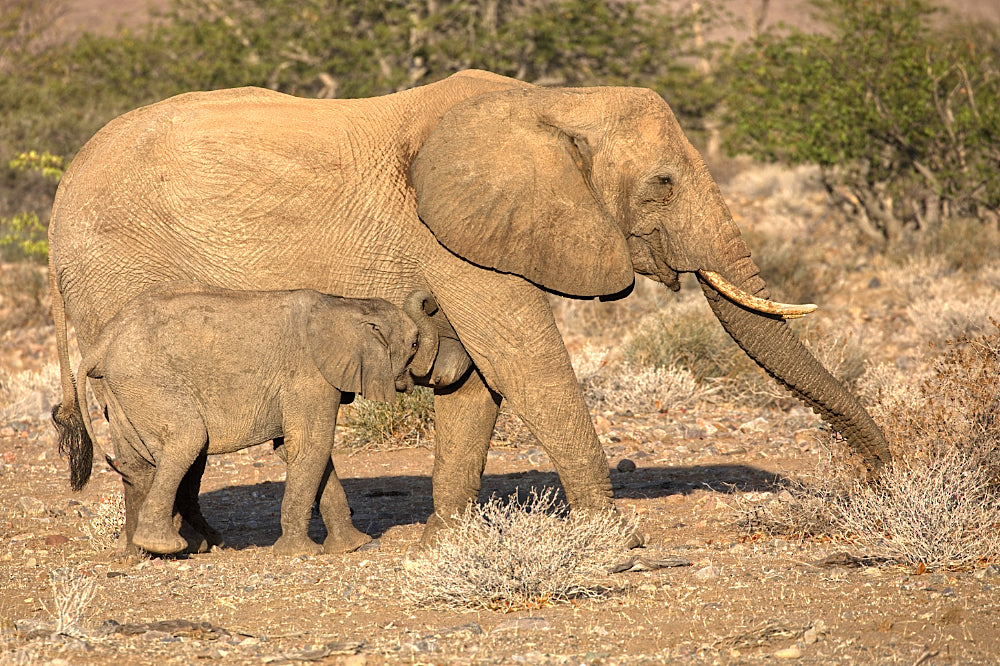 In Namibia, the Savannah Elephant has adapted to the harsh conditions of the desert. We found a herd in the still cool morning hours.
---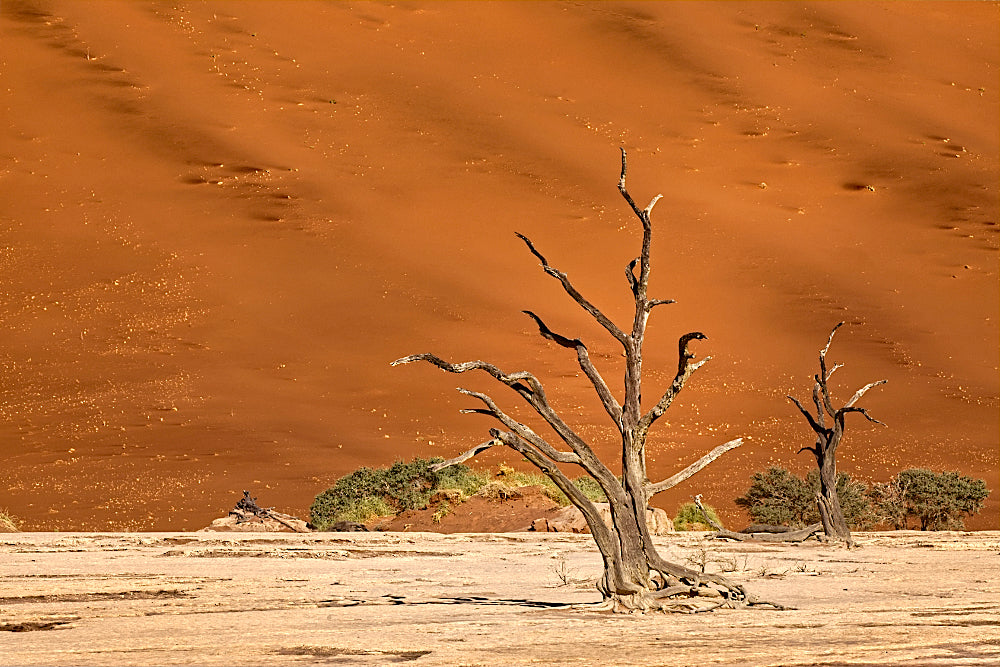 The Dead Vlei is an otherworldly landscape of red dunes, blue sky, black trees and yellow-white salt pans
---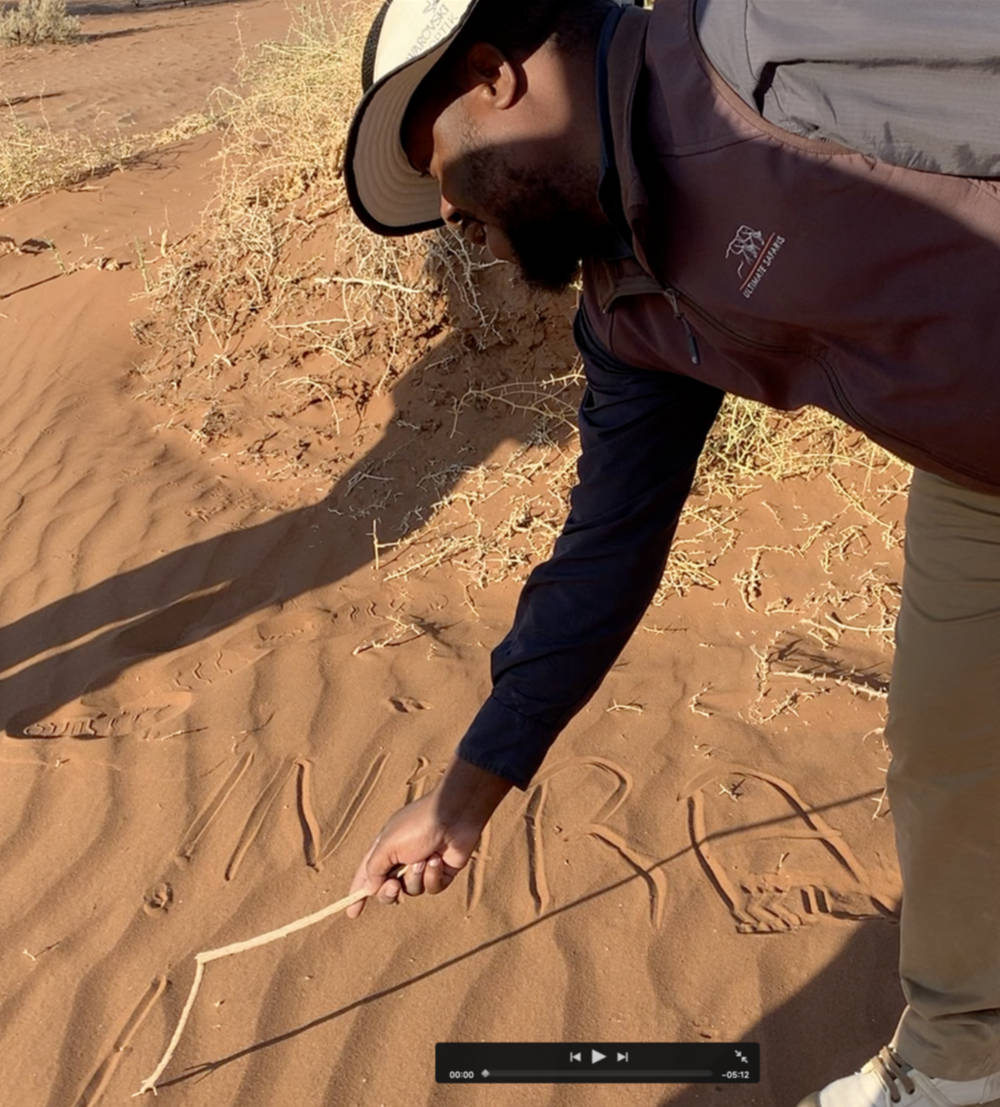 The Damara of Namibia use one of three click languages found in Namibia. It is an official language and taught in the schools.