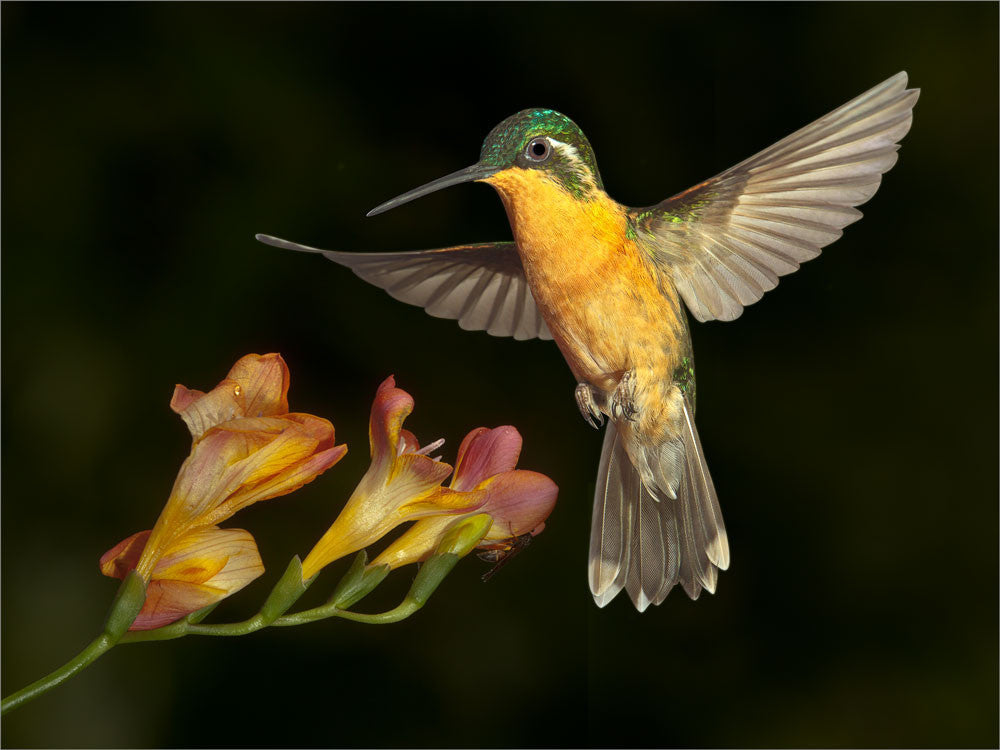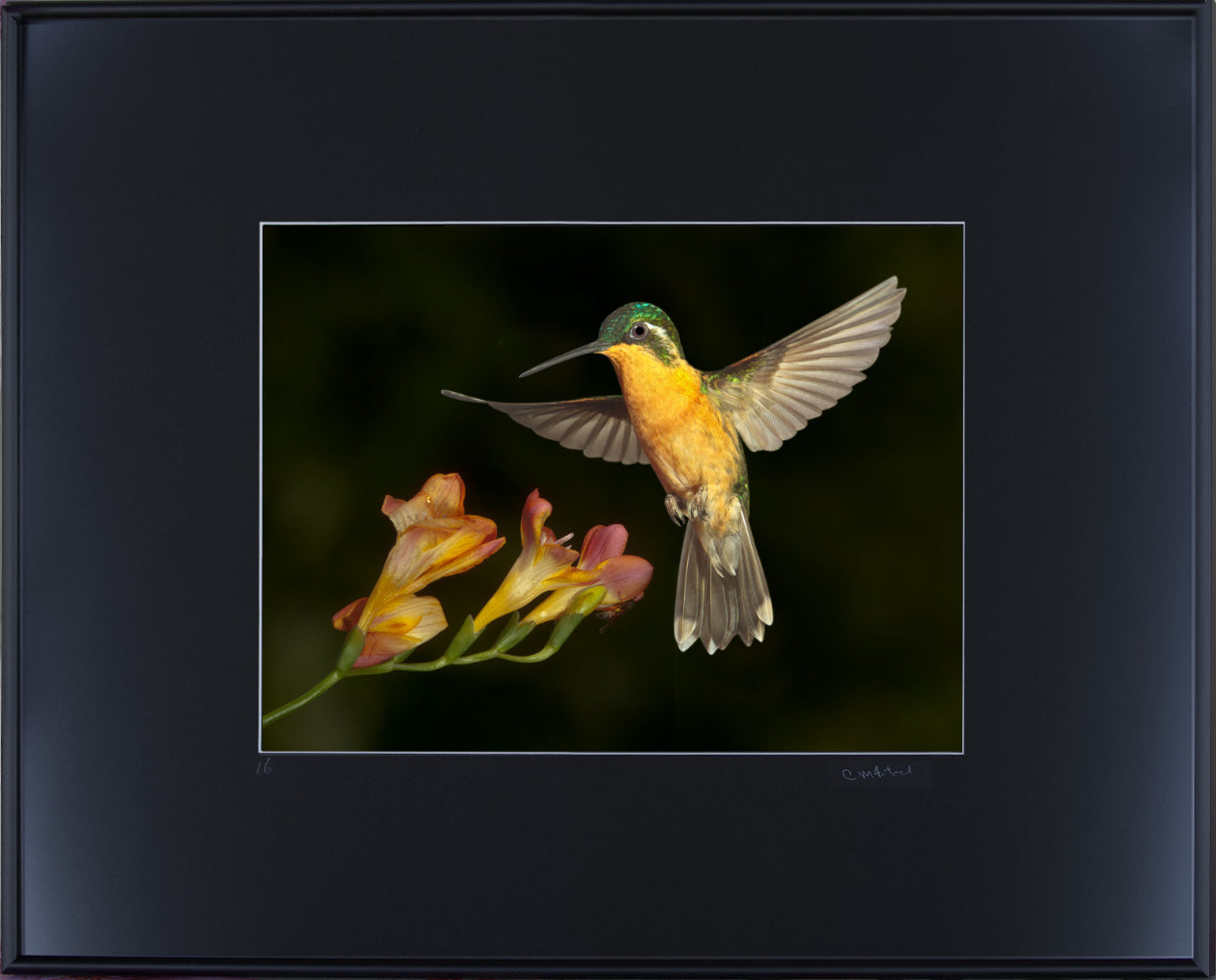 White-throated Mountaingem 26880
Female White-throated Mountaingem Hummingbird. Photography based archival fine art print. © Image copyright registered by the maker. 
The White-throated Mountaingem is 4" long and 2/10 of an ounce. It is found only in the mountains of Costa Rica and the adjacent areas of north-western Panama, from about 5,000 feet to the timberline.  We photographed this female at 7,000 feet in the Talamanca Mountains of Costa Rica. 
Their food is nectar, taken from a variety of small flowers. Like other hummingbirds, they also take small insects as an essential source of protein. Nests are deep, compact cups of fine brown plant fibers and fern tree scales heavily disguised outside with bits of moss and lichen. They lay 2 tiny white eggs the size of navy beans. Incubation is about two weeks and the chicks fledge 2 - 3 weeks later. Only the female tends to the young.
Prints have a one inch white border that includes the artist's signature and image number.
Mats are dark grey with a thin white reveal. They include the image number and artist's signature. Frames are mat black aluminum.