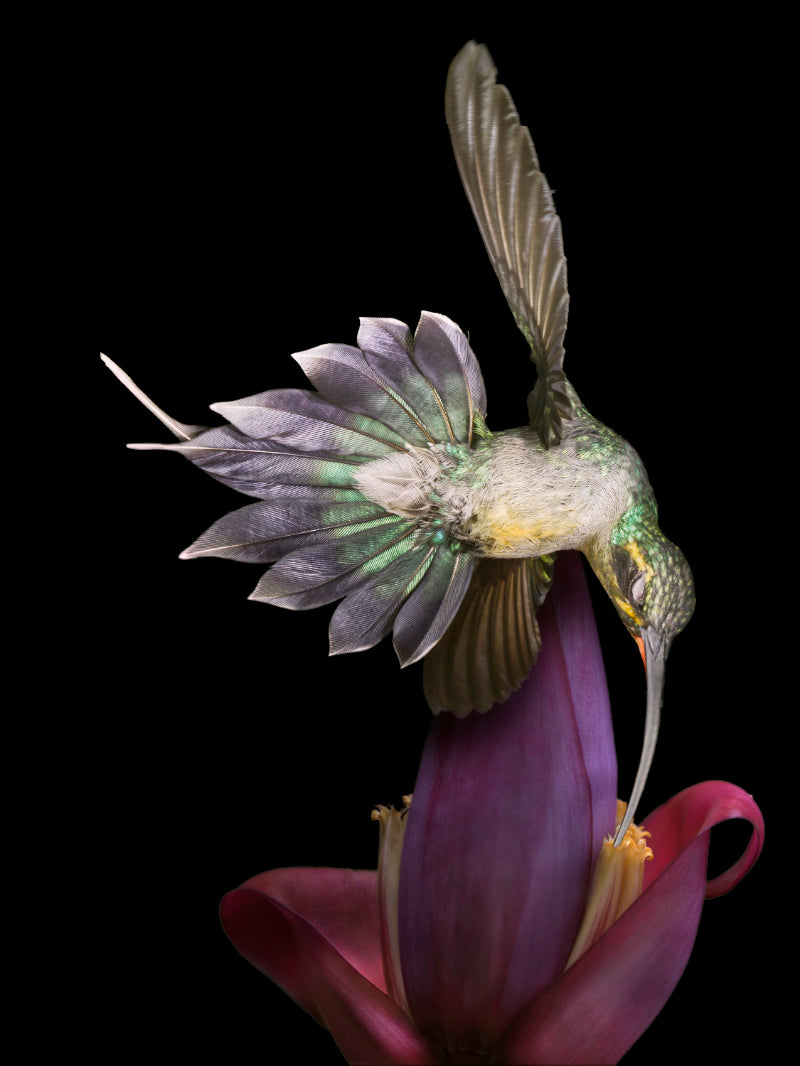 Green Hermit Hummingbird 173100
Green Hermit Hummingbird. Photography based archival fine art print. © Image copyright registered by the maker. 
The Green Hermit hummingbird or Phaethornis guy is 5 1/2 inches long and weights .2 ounces. Her northernmost range starts in southern Costa Rica and extends into Peru. It is found in the lowlands and up to 6,000 feet. 
Prints have a one inch white border that includes the artist's signature and image number.
Mats are dark grey with a thin white reveal. They include the image number and artist's signature. Frames are mat black aluminum.