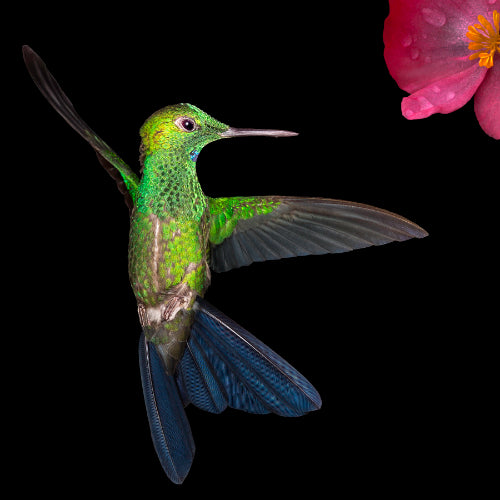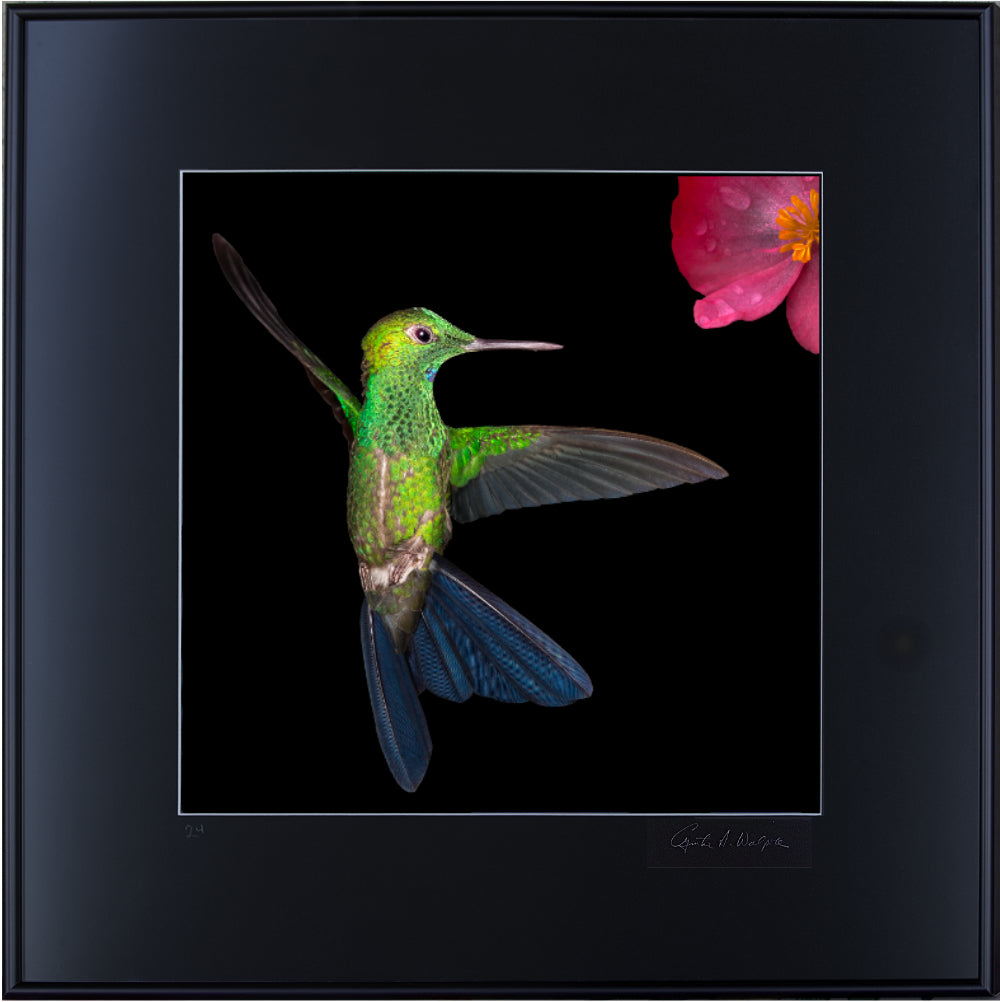 Green-crowned Brilliant 243720
The Green-crowned Brilliant or Heliodoxa jacula weighs 1/4 of an ounce, is 5 inches long and can be found in mountainous rainforests 1,500 to 6,500 feet. Its distribution reaches its northern limit in Costa Rica. It is patchy and might be declining. 
Prints have a one inch white border that includes the artist's signature and image number.
Mats are dark grey with a thin white reveal. They include the image number and artist's signature. Frames are mat black aluminum.