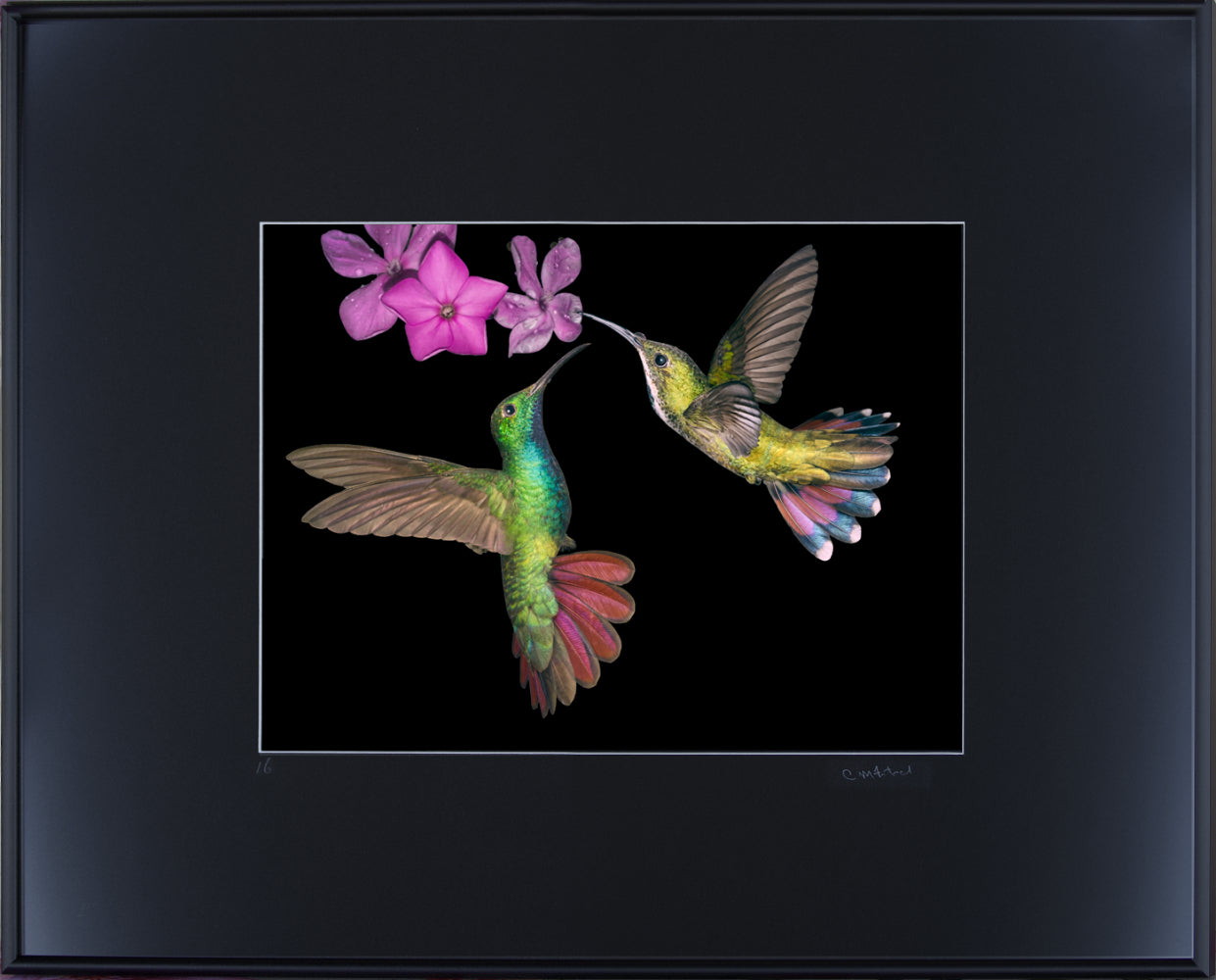 Green-breasted Mangoes 01047
Green-breasted Mangoes. Photography based archival fine art print. © Image copyright registered by the maker. 
Green-breasted Mangos or Anthracothorax prevostii are 4 1/2 inches in length and weigh 1/4 of an ounce.

They can be found in the lowland forest, plantations, clearings and mangroves to 5,000 feet.
Prints have a one inch white border that includes the artist's signature and image number.
Mats are dark grey with a thin white reveal. They include the image number and artist's signature. Frames are mat black aluminum.