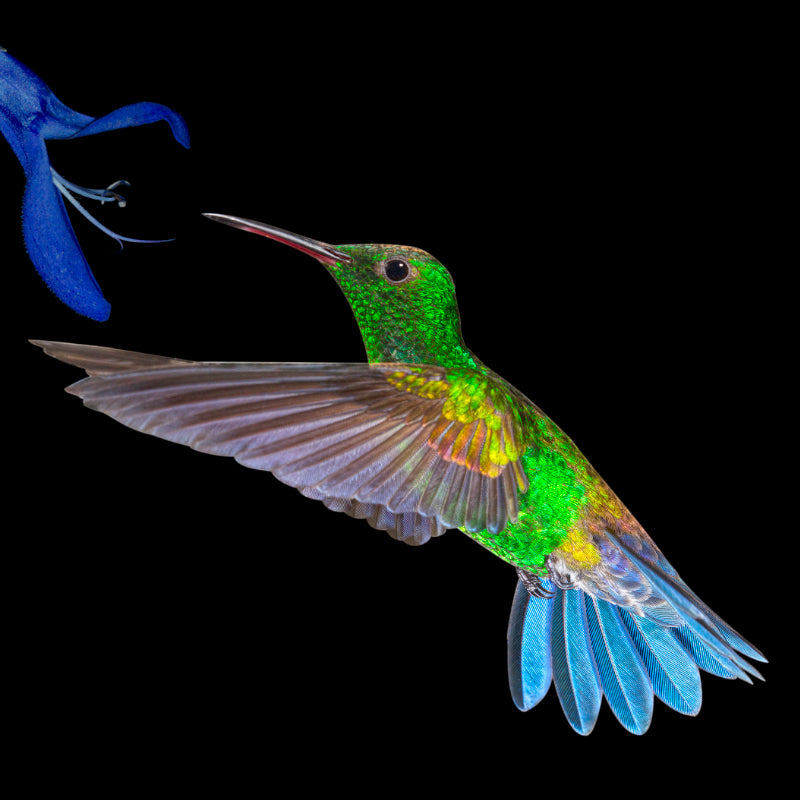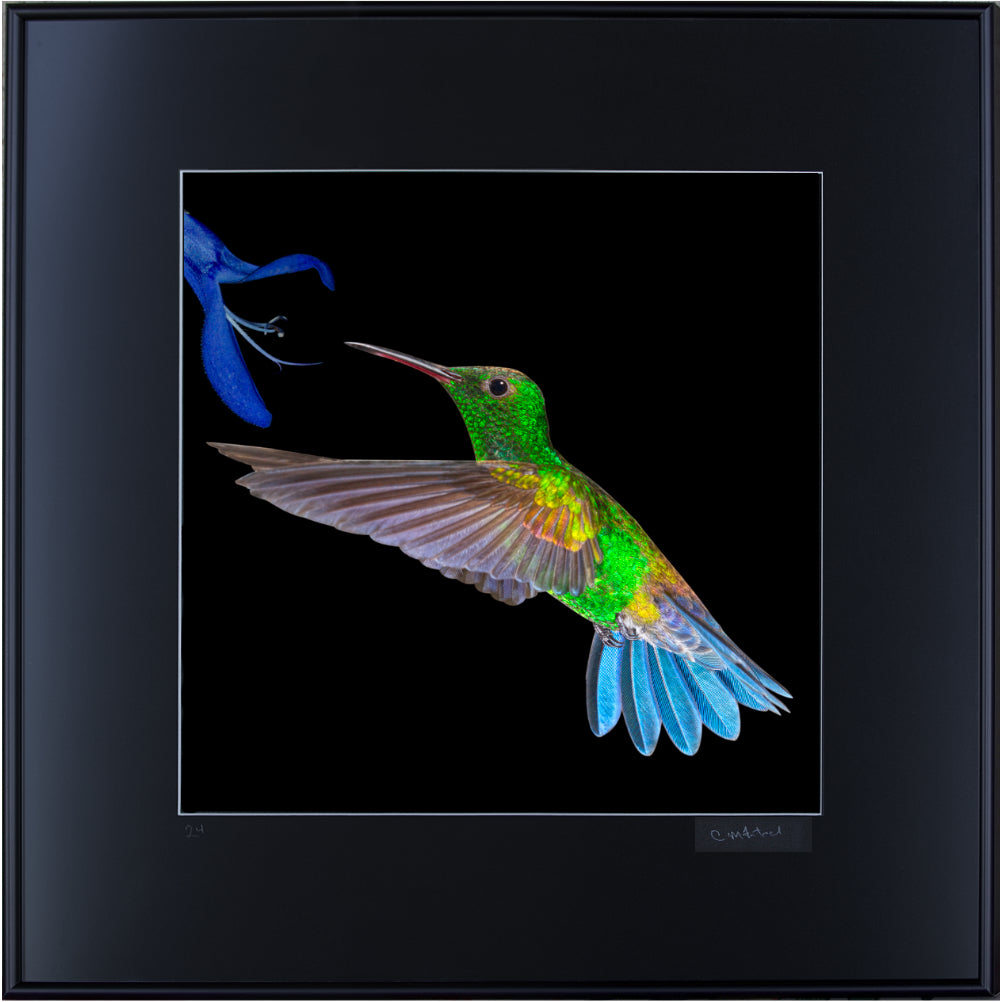 Blue-vented 7744
Blue-vented. Photography based archival fine art print. © Image copyright registered by the maker. 
Blue-vented hummingbirds were classified as conspecific with the Steely-vented until a genetic study in 2014 placed them in their own genus.  They are found only in Nicaragua and Costa Rica at mid elevations. They are 3 1/2 inches long and weigh 0.16 oz. 
Prints have a one inch white border that includes the artist's signature and image number.
Mats are dark grey with a thin white reveal. They include the image number and artist's signature. Frames are mat black aluminum.