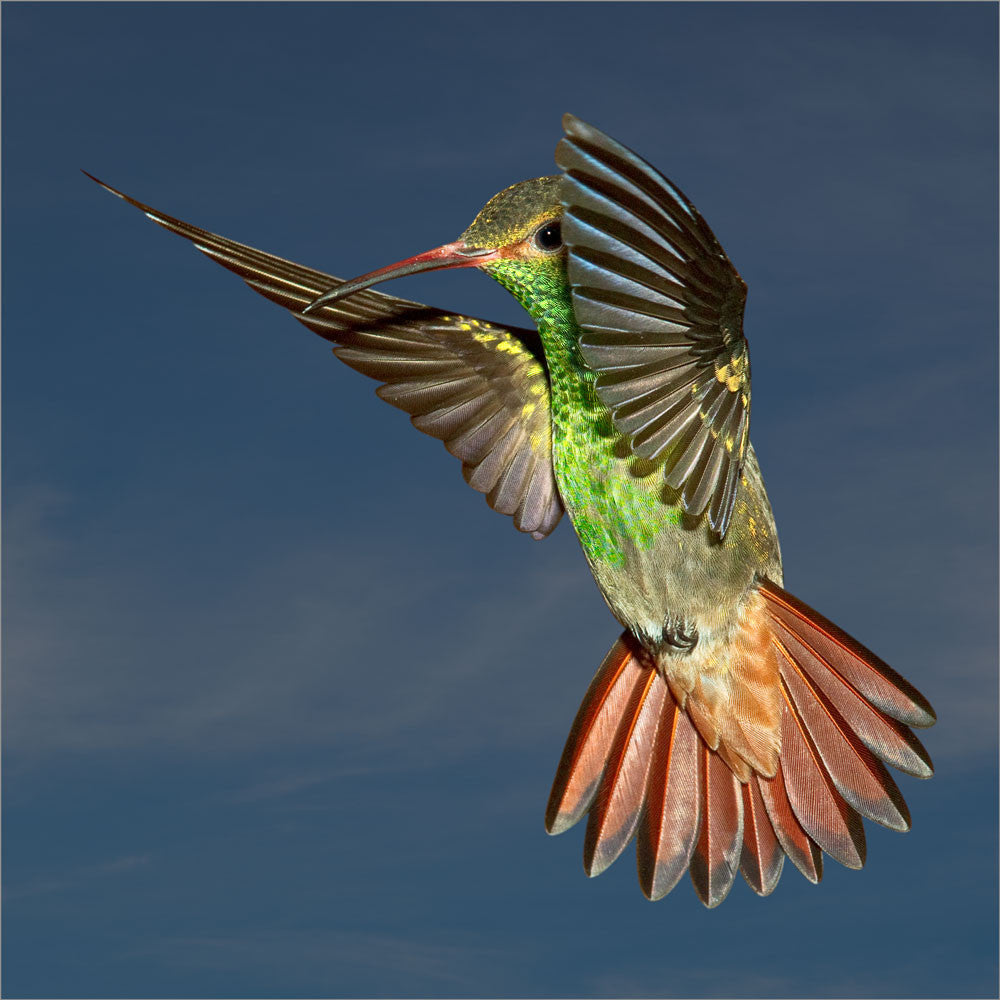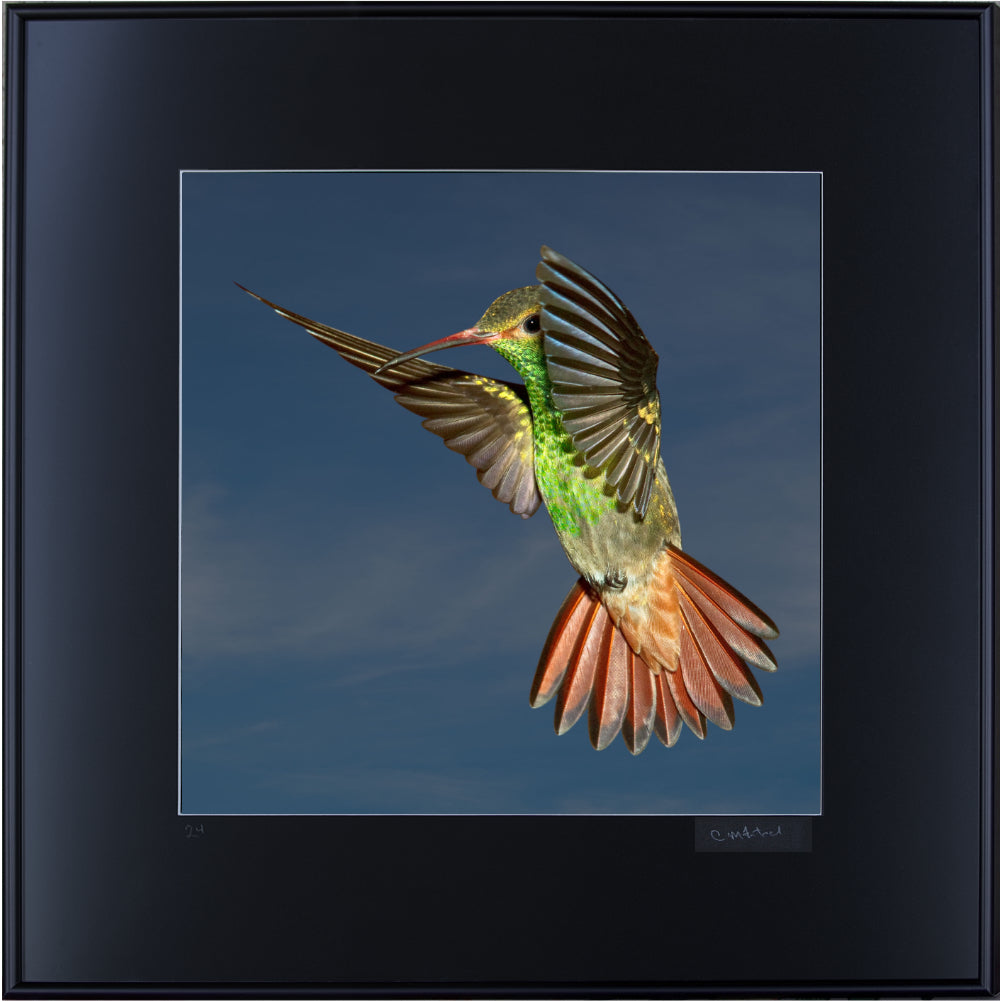 Rufous-tailed 2806
Rufous-tailed Hummingbird in flight on a sky background. Photography based archival fine art print. © Image copyright registered by the maker. 
The Rufous-tailed is found in most humid areas of Costa Rica, including in hotel gardens of central San José. Males  are difficult to differentiate visually from females, but only the males chirp. Although only 4 inches long and 2/10 of an ounce, it is very aggressive, often chasing other hummingbirds, even larger ones. The nest is a compact cup of plant fibers, down, dead leaves and cobwebs. An outside decoration of lichens and moss helps to camouflage it.
Prints have a one inch white border that includes the artist's signature and image number.
Mats are dark grey with a thin white reveal. They include the image number and artist's signature. Frames are mat black aluminum.