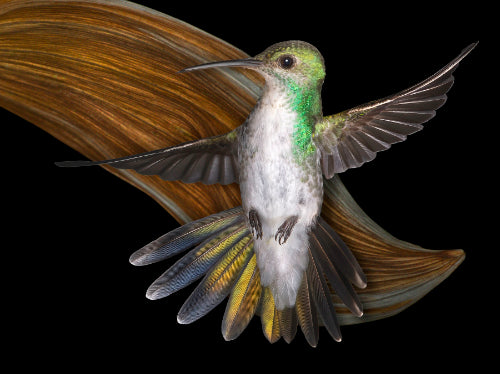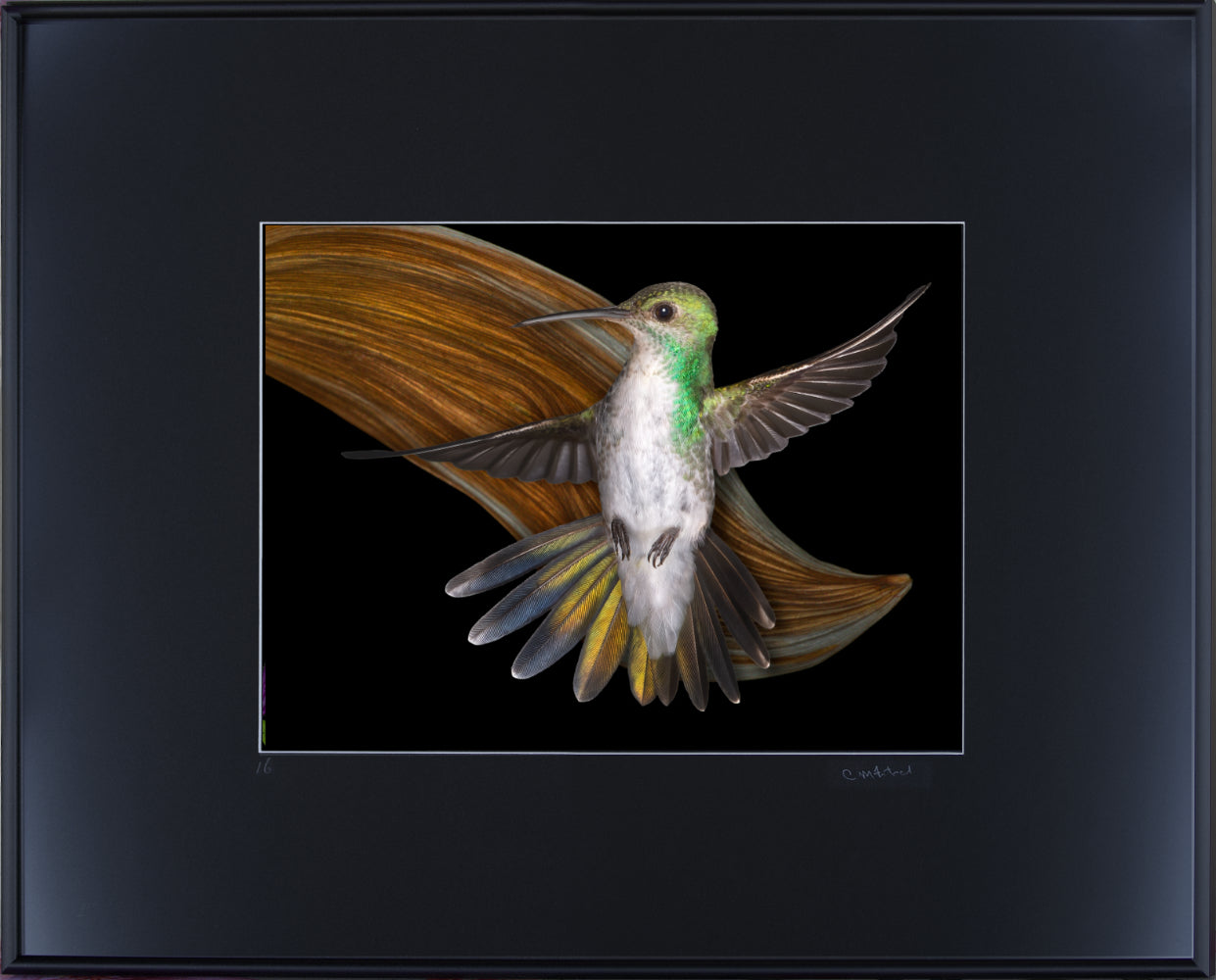 Mangrove Hummingbird 18716
Mangrove Hummingbird. Photography based archival fine art print. © Image copyright registered by the maker. 
The endangered Mangrove Hummingbird orAmazilia boucardi is 4 inches long and weighs 2/10 of an ounce. It is found only in Costa Rica's Pacific Coast mangroves and adjacent vegetation, preferring to feed on the nectar of the Tea Mangrove flowers. 

Prints have a one inch white border that includes the artist's signature and image number.
Mats are dark grey with a thin white reveal. They include the image number and artist's signature. Frames are mat black aluminum.