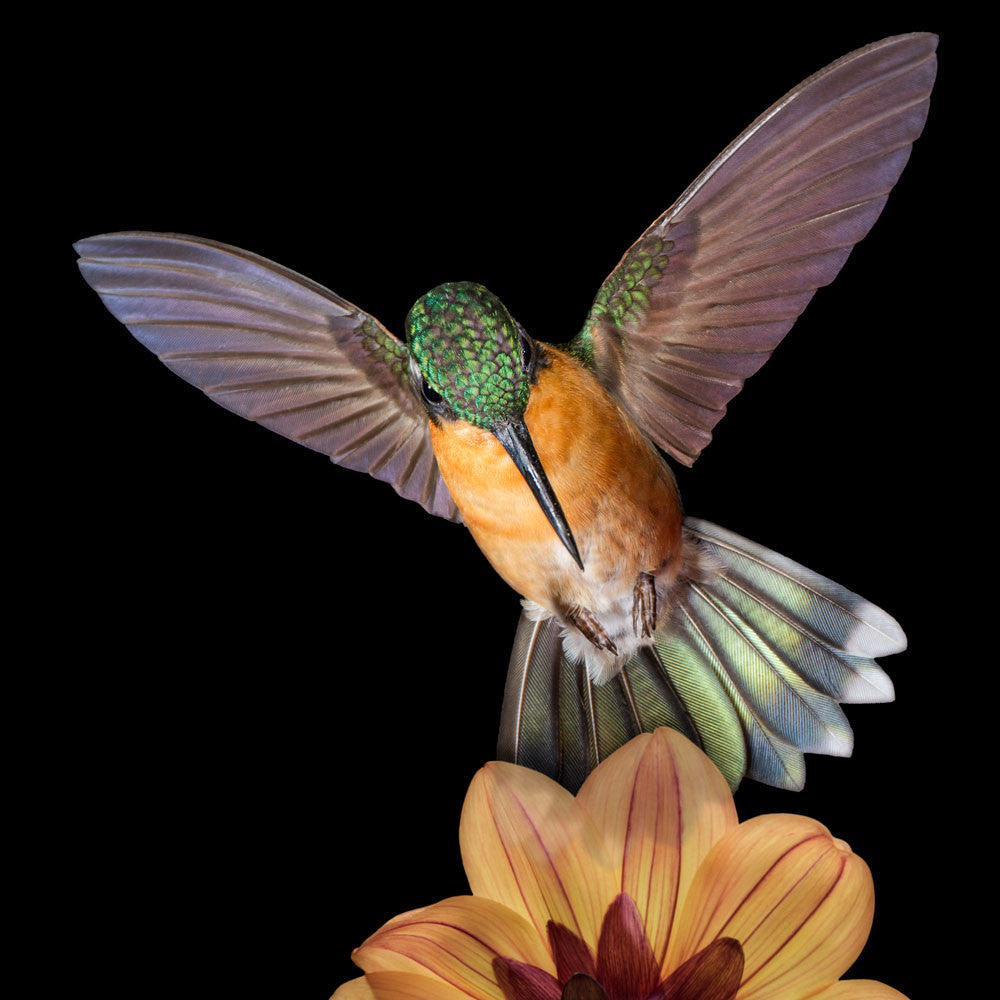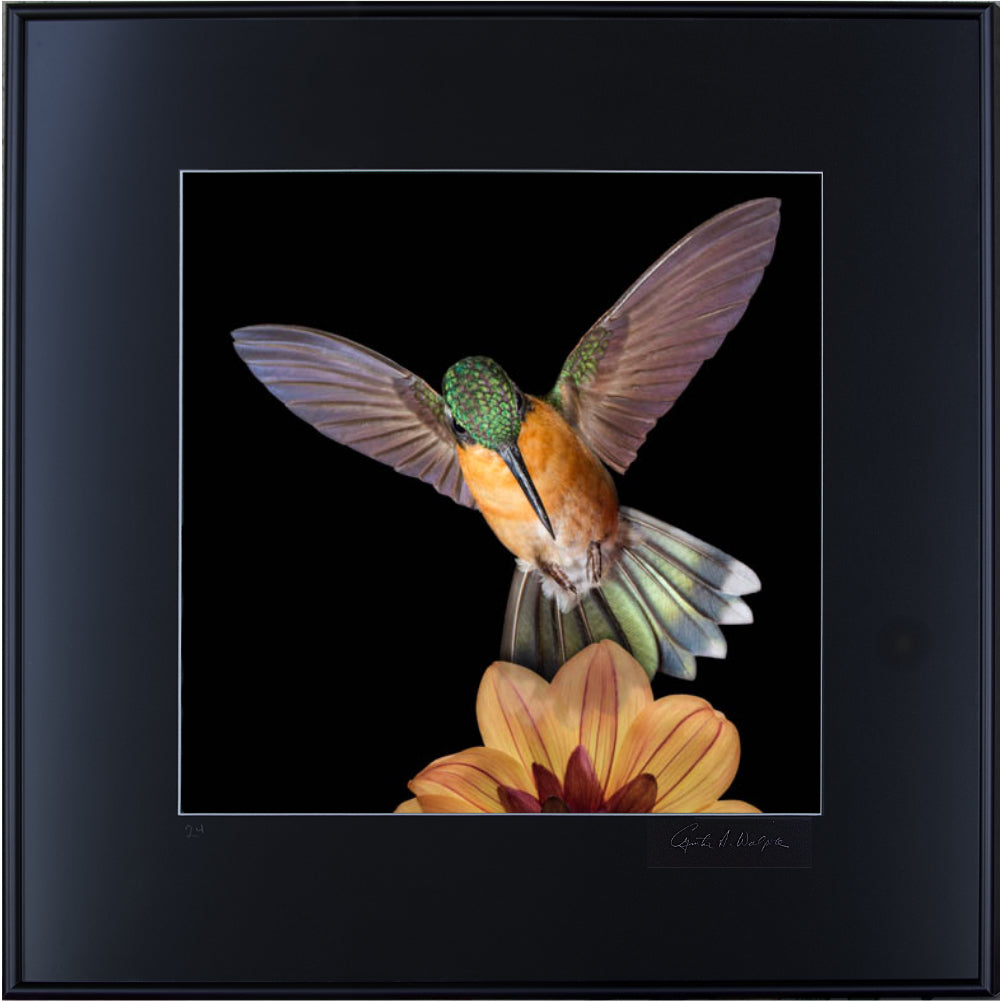 Purple-throated Mountaingem 00834
Purple-throated Mountaingem female in flight. Photography based archival fine art print. © Image copyright registered by the maker. 
The Purple-throated Mountaingem is endemic to Costa Rica and adjacent southern Nicaragua. Females, such as this one, are nearly identical to female White-throated Mountaingems. They make a deep nest cup of plant down, fibers and tree fern scales, concealed with bits of lichen and moss.
Prints have a one inch white border that includes the artist's signature and image number.
Mats are dark grey with a thin white reveal. They include the image number and artist's signature. Frames are mat black aluminum.