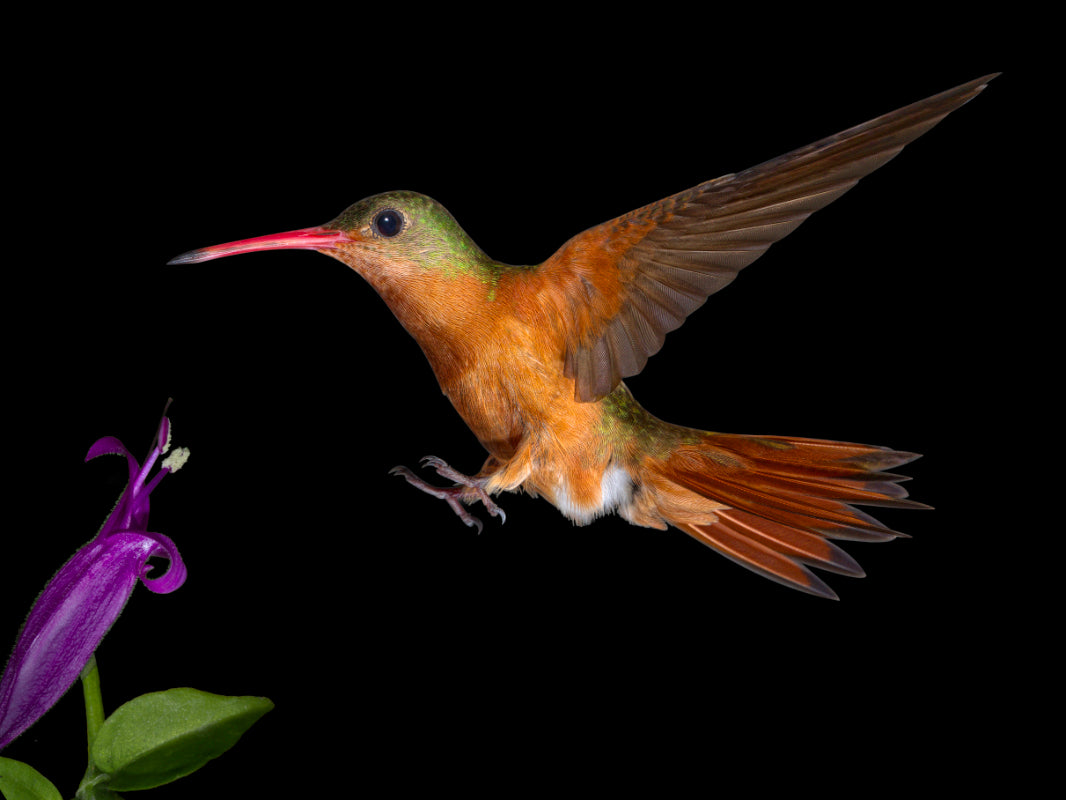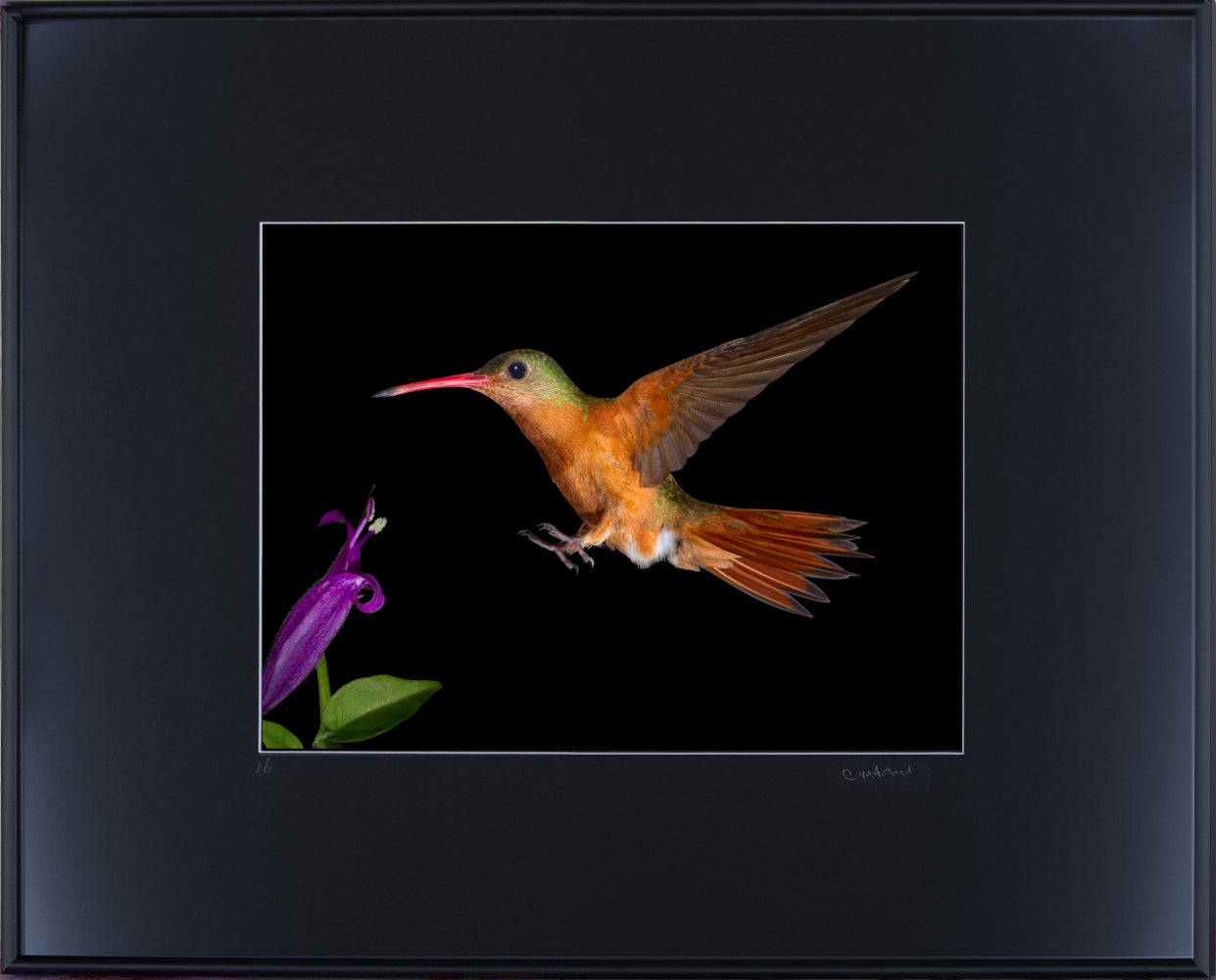 Cinnamon 8321
Cinnamon Hummingbird. Photography based archival fine art print. © Image copyright registered by the maker. 
The Cinnamon Hummingbird or Amazilia rutila reaches its southernmost range in the dry lowlands of Costa Rica's Pacific Northwest, visiting flowering trees, shrubs and epiphytes. It's about 4 1/2 inches long and weights about 0.17 ounces.
Prints have a one inch white border that includes the artist's signature and image number.
Mats are dark grey with a thin white reveal. They include the image number and artist's signature. Frames are mat black aluminum.